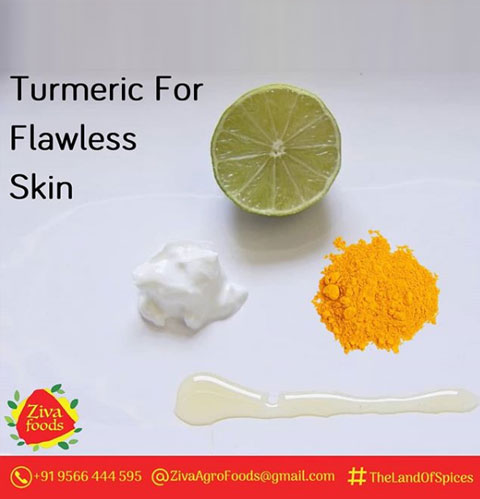 Turmeric for Flawless Skin
We've seen its bright orange-yellow colour and spoke about its health benefits but this kitchen spice has many beauty benefits too!
TURMERIC has been used as a skincare product for centuries to tackle various, skin problems from uneven skin tone to Acne.
This TURMERIC face mask is simple and very easy to make with just the right ingredients. Make sure to use it at least twice a week and you will find your skin glowing and flawless like never!
INGREDIENTS:
1/2 teaspoon turmeric powder
1 teaspoon honey
1 teaspoon yoghurt
2 to 3 drops of fresh lemon juice
DIRECTIONS:
Mix all the ingredients well in a bowl. Try to get a consistency that will stay on your skin.
Apply the mask to your face and neck carefully avoiding contact with eyes.
Allow the mask to sit in for around 15 – 20 minutes.
Wash off with warm water.
TURMERIC face masks MAY leave a slight yellow tint on your skin even after you rinse off the mask and this is nothing to worry about. A thorough cleansing can get rid of it!
We believe in providing spices that aren't just meant to give life to your food but also boost your health. So, we deliver best of the spices from "Southern India – The land of spices". Our spices are handpicked from its source during their season, carefully processed and ensured that it is made available to the customers with all medicinal properties intact.
Let us know if you want the purest form of turmeric. We will be happy to serve you.