Welcome to
"Ziva Foods"
Ziva foods, is an Indian brand solely dedicated towards delivering the most authentic tasting spices to your kitchen!
We also make sure every condiment served to you is specially handpicked when in season and carefully processed by a group of experts who are passionate about spices! We not only ensure you receive a kitchen full of flavour but also ensure the spices come intact with their medicinal properties.
Our History
Ziva Foods came into being in the month of September 2017, in the city of Erode, Tamil Nadu. The company was established with a complete in-house manufacturing facility for grading and quality assurance.
As of 2018, the company supplies their products to various parts of  India such as Delhi, Punjab, Haryana, Jammu, Rajasthan, Bihar, Jharkhand and Tamil Nadu and have a clientele of exporters, re-packers and wholesalers.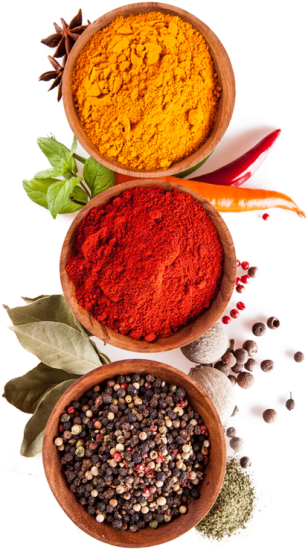 Why choose us
Our team has expert professionals having years of experience of the field. This helps us to understand the requirements of customers easily so that we can provide them with the best product.